I remember my first Ruger 10/22 well—it was one of the originals: a 1965 make, just a year after the original Ruger 10/22 hit the market.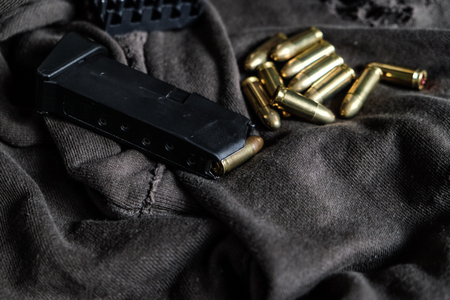 Over the years, the Ruger 10/22 semiautomatic autoloading rifle has become a hallmark in craft gunsmithing, known for its ten-round magazine and smooth, easy-to-use design.
Now, it is often deemed the "Volkswagen Beetle" of guns, due to its enduring ability to be customized as owners see fit.
You can start with the magazine itself. The ten-round rotary mag is detachable, and allows owners to seamlessly swap in different cartridges. At Clark Craft Gunsmithing, we have added a magazine catch that barely has a bump on the bottom which makes it easier to handle. However, we're happy to work with customers to find a magazine release that fits their needs.
Another easy fix is the bolt release. As it stands, the Ruger 10/22 comes equipped with a lever by the trigger that opens, but it's too close to another lever in the back. So we've replaced it—so now all you have to do is touch the bolt, release it, and it'll close on its own. The same goes for the extractor; every Ruger 10/22 ships with a metal extractor, which can sometimes block consistent extraction. Clark is now able to use a hardened steel sharp edge laser cut in order to make the extraction more stable.
And finally, the trigger. The Ruger 10/22 is an older manufacture, and thus the trigger itself is stiff. To replace it can cost hundreds of dollars, too. Luckily, we've got you covered—our new custom trigger sells for only $69, and is a far smoother trigger than other models. You won't believe it's the same firearm!
At Clark Craft Gunsmithing, customizing and improving guns is our mission. And with a classic like the Ruger 10/22, we hope to create a model that not only works better for you, but also, still honors the gun's prestige, and distinction. If you have any questions or concerns about our customizations, don't hesitate to ask—we're here to help.