An FFL Transfer is a firearm transfer between ownership. Depending on the state law, some states require all exchanges of firearms to go through an FFL.  It is extremely important to have knowledge of the rules if you're considering of buying, loaning, selling, or gifting a firearm out of state and instate.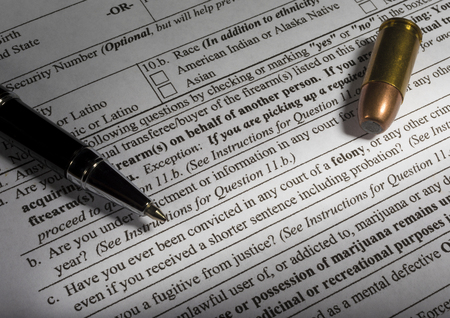 What to Know
The licensee has to know where the firearm is coming from in order to log it into the records, which means an FFL will have a book with all the records in it. If you're an individual looking to transfer a firearm to an FFL, you'll need to provide a driver's license. Just like sending a letter, you'll need to provide information on where it is going to. A background check must be completed by the individual receiving the firearm as well.
Firearm purchasing can be done online now from an online dealer, which means it will have to go through an FFL for background checks and paperwork. Whether the firearm is new or used, this is the process for an exchange of firearms.
Reminder: check with your state laws about FFL transfers
Clark Craft Gunsmithing
At Clark Craft Gunsmithing, we are a registered with a number of on-line sites and vendors. We are a Federal Firearms Licensee capable of delivering the exchange with all the information of the process. It's a simple process, but many people don't realize that it is required when purchasing a firearm from online. Here at Clark Craft Gunsmithing, we have the experience and expertise in repairing, cleaning, and transferring firearms.
Contact Clark Craft Gunsmithing at 417-234-7093 today if you're looking to purchase firearms online. We can help you make the process as simple and easy as possible, so that you don't have to worry about any hiccups.